How to build a website for your business that will get you customers.
A simple free step by step guide for beginners.
Expectations & Goals for this Tutorial
There are many ways to build a website, this is currently how I like to do it — most of the time.
This tutorial is a beggined overview into building a website for your business.
This can be simple… lots of work. Leek improving it. 
---
What You Need and How Much it Will Cost
These are approximate costs for a domain and web hosting for your business website. There are many service providers and pricing to choose from.
Domain Name – Your website address (www.YourDomain.com)
$15 / year
Hosting for WordPress – Where your website is on internet
$100 / year
WordPress Theme – How your will site will look
1000's of free or paid themes available to choose from. $49 is an average cost for a pro theme.
Website Content – Writing, photos, logo..
fffff fdfvdfv sdfvsd 
You pay for what you get with web hosting. A domain name will become a valuable piece of your brand and business as time goes on. Don't use a shady company to save a few bucks.
Get Started Building Your Website
 STEP 1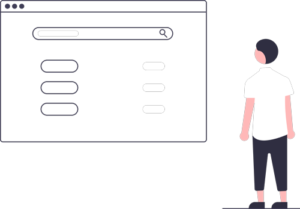 Web hosting and domain name companies make it easy to buy a domain name and install hosting for your WordPress site in a few clicks.
Domain Name
dfvdfvdfvdfvdf fgbfgb sgbrgbrt
Web Hosting
Web hosting and domain name companies make it easy to buy a domain name and install hosting for your WordPress site in a few clicks.
SSL Certificate
Install a free SSL certificate using 'Let's Encrypt'. This is adds the green lock to your domain name and makes your site more secure.
TIP: Beware of scammers who began to reachout to you asking for money in regards to your domain and hosting costs and fees. Only pay directly to your domain name and hosting company. Enable 'whois' to keep your identity private.
---
Estimated Time to complete: 5 minutes 
 STEP 2 
Install WordPress
WordPress software is free to install on your web hosting package.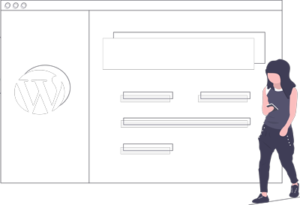 What is WordPress?
WordPress is a content management system (CMS). It is a free and open source software used by a majority of websites. Simply it keeps pages, blog posts and website styles easy to manage.
Why Use WordPress?
Using WordPress allows us to quickly and easily add more advanced functionality to the website. The large developer community around WordPress provides a good knowledge base a how to information to building and customizing your website.
When you install wordpress on your own hosting so you can have more control over your website and the customizations may need. 
There many WordPress freelancers and developers available for hire if you need help or as your website grows and you need to make additional updates and changes to improve your digital marketing sales funnels and customer experience.
How to Install WordPress
Go to your hosting dashboard
Click the one click option to install wordpress on your web hosting 
Wait for the email to arrive to login to your WordPress dashboard
TIP: There will be a learning curve to wordpress.
---
Estimated Time to complete: 10 minutes
 STEP 3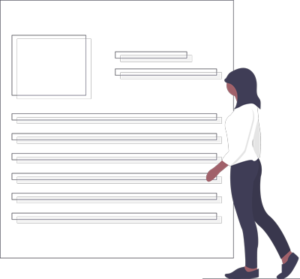 A WordPress theme is how the site looks.  The theme is how your website will look. There are lots of free themes available as well.
Login to your WordPress dashboard after you have installed a theme you like. Click around and begin to familiarize yourself with:
Pages
Posts
Menus
Widgets
Plugins
Settings
Each theme is a little different, but the WordPress dashboard is general the same. It will become customized to your sites and needs as time goes on and your business evolves.
Read your theme setup instructions.
You can change WordPress themes to change the look of the site and the wordpress will keep all your content.
I like to click around a try the theme out before are start add content. I want to make sure the theme is easy to use and has good support to help with questions, bugs and updates. 
It is easier to change up themes before you begin adding content to the site. If you don't 100% like your theme, change it. It will save more time in the long run.
WordPress is easy to use and quick to setup. Learning WordPress for the first time can be a bit of learning curve. Google is a great resource for answers because of the massive wordpress developer community.
TIP: Not all WordPress themes are created equal. Buying a theme that is easy to use, that you like and fits your needs is money we spent.
---
Estimated time – it takes 30 seconds to install a theme. There are thousands of themes to choose from. Learning wordpress will take time.
 STEP 4 
Add Content & Customize the Website Design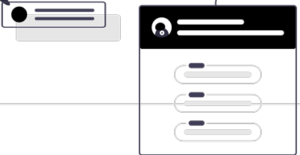 Home page, about page, contact page
Photos Video Writing Graphics
 STEP 5 
Add Widgets & Plugins Menus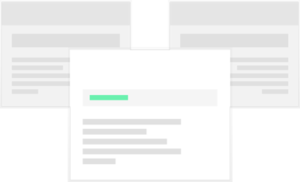 What are Widgets?
wifsdnfvodf odvs dvdp
What are Plugins?
dfvdfvdfv
Menus
dfvdfvdfvdf
 STEP 6 
Setup & Install Google Web Services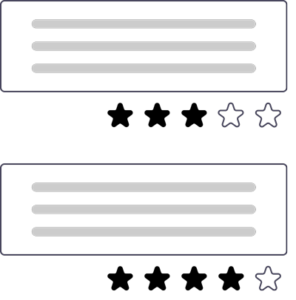 These services are free to use. It is best to install these pre website launch. Login to them at a later date to track your website performance and make site improvements based on this data.
Google Analytics
Track your website visitors, conversion and goals. Your theme might have an easy way to add the tracking code to your site. There are also WordPress plugins to add the tracking code to your site. 
Google Search Console
Track search performance in google to see what your website keywords are ranking and technical issue with your site
Google Business Listing
Recommended for businesses focused on local customers. Photos, maps, reviews in local google search. This is a must for a business serving local customers
TIP: This data is useful for get more customers.
---
Estimated Time – 10 Minutes 
🎉 Congratulations! Now it is time to 🚀 LAUNCH your website.
 STEP 7 
Marketing – How to get traffic and Customers to your Site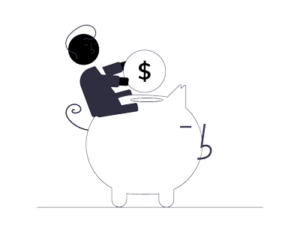 Now its time to start trying to start getting traffic to your website. Differnt sales and marketing channels:
Social Media
Facebook page, groups, llinkedin, instagram, pinterest, reddit….
Search Engines (Google)
Seo and search engine markeinting
Pay per click Google Ads 
Email Marketing
dsfvdfv
Local Business Directories
scdssdo pskcpsd p
TIP: Keep trying new things to grow your network, get more traffic. This requires ongoing effort.
---
Estimated Time –
 STEP 8 
SEO & Conversion Optimization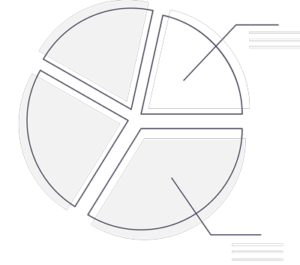 How to Use Google Analytics & Search Console to make improvement to your site
Search Engine Optimization (SEO)
iadjvosdjojsdop
Make change to website to improve conversion based on analytics
and repeat
Next Steps
Custom email addresses
Setup email marketing newsletter
Web Design Resources
Tutorials & Learning
FreeCodeCamp
odin project
d
Website Setup Checklist

Frequently Asked Questions
---
What are some other web hosting companies?
Name Cheap, Site Ground, WP Cloud….
---
Can I hire you to build my website?
No. Here are a list of places to find web design freelancers for hire.
---
What are some alternative website builders to wordpress?
Webflow – asldvilsd sidcn osdo osdj osd.
Shopify – Ecommerced sdcdsi dsocs dpck spd
Caard – sdcsdcdscdsc sd
Clickfunnels – s'dlcsd sdp cspd cp
Square
Weebly
Wix
---
When I google my site, it doesn't show up?
dosodkcpkepfkpwekfp pwekf pwekfpk wepfkpwe fp w pwekf pwek fp.
---
How do I get a custom email address?
sdcsdcsd 
---
How to build a website from scratch HTML?
sdcdscsc
---
How to create a website free of cost?
fgbfgbfgb
---
How to wordpress website design?
dfvdfvdfv
---
how to build a website for ecommerce?
shopifiy woocomerce
---
how much to build a website
$3.50
---
Shopify or WordPress+WooCommerce 
sdsd
---
How to build a website from scratch?
svdfd